HK Car Tax (First Registration Tax)

In Hong Kong, there is no any import duty/VAT/Tax/GST for imported cars. However, if imported vehicle are going to be FIRSTLY registered in HK, vehicle tax should be paid – that is what we call " first registration tax"
How HK Customs Evaluates First Registration Tax
The HK customs evaluate the vehicle tax based on the" total cost of car import", 
only if they are happy with your figures. The total cost normally includes
1) car price (excluding VAT/TAX/ DUTY) after qualified depreciation
2) freight charge
3) marine insurance ( if any)
4) terminal handling charge
5) cargo unpacked fee
6) other associated fees
7) repair charge ( if any)
( duty/tax/VAT from export country for car price or freight charge,etc, will not be counted as a part of total cost. For example, if a person bought a car with GBP 10,000 + VAT GBP 1,500 in UK, when he imports the car into HK, only GBP 10,000 will be regarded as car price by HK customs, but not GBP 11,500)

B) Exchange Rates
When HK customs evaluates the car tax, they will turn all the foreign currency(e.g. car price, freight charge, marine insurance, etc) into HKD to get the total cost in HKD as unit. The exchange rate they use will be the rate on "ship arrival date in HK". (They will use the selling price of currency rate from HK associations of Banks.)
http://www.hkab.org.hk/index.jsp
C) Car Tax Depreciation
For vehicles registered under your name in the exported country, you can be entitled to depreciation of the vehicle purchase price in respect of first registration tax (25% per annum on a reducing balance basis). The tax depreciation allowed is based on the period/ difference between the date of registration under your name in exported country and the date of vehicle importation to HK.
Nonetheless, it is just some basic rules about the HK vehicle tax,please contact us for more accurate car tax evaluation!
( Indeed it is quite complicated for individuals / inexperienced people to estimated car tax correctly!)
(We also handle classic/ vintage/ historic motor vehicles/ motorbike/ scooter/ racing car shipping, import, export, registration & licensing in Hong Kong.)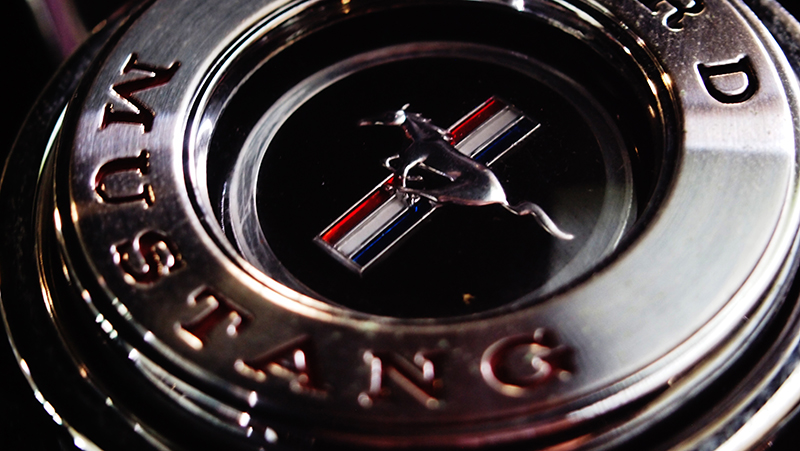 Cars & Vehicles Import, export, shipping, registration and licensing into following country:
UK, Hong Kong, Africa, US, Iran, Mainland, South Sudan, New Zealand, Pakistan, South Africa, Dubai, Singapore, Australia, Vietnam, USA, Japan, Brunei, Tobago, Benito Mussolini, Barcelona, European Union, Geneva, Europe, Switzerland, Canada, China, Great British, Bhutan, England, America, South Yemen, Taiwan, United States, Thailand, Uruguay, Sudan, United Kingdom, Sri Lanka, Ukraine, Suriname, Venezuela, Tunisia, Sweden, Madrid, Czechoslovakia, Newfoundland, Mozambique, Kenya, Peru, Isle of Man, Bahamas, Belgium, Guernsey, Jersey, British Empire, Barbados, Jamaica, Trinidad, Belize, Brazil, Sierra Leone, East Timor, Argentina, Uganda, Austria-Hungary, Russia, Samoa, Paraguay, Rwanda, Bangladesh, Cyprus, Bosnia and Herzegovina, Philippines, Poland, Egypt, France, Bolivia, Cambodia, Malta, South Korea, Ireland, Lebanon, Macau, Nigeria, Malaysia, Israel, Spain, Italy, Mongolia, Gibraltar, Indonesia, Mauritania, Ghana, Guyana and Suriname, Burma (Myanmar), India, Iceland, Portugal, Ethiopia and Eritrea, Romania, Sierra Leone, Afghanistan, Gambia, Caribbean, Nepal, Croatia
Car Make :
AC, Alfa Romeo, Alvis, Ariel, Aston Martin, Audi, Austin Healey, Austin, BAC, BMW, Bentley, Bristol, Bugatti, Buick, Cadillac, Caterham, Chevrolet, Chrysler, Citroen, Daewoo, Daihatsu, Daimler, Datsun, De Tomaso, Delorean, Dodge, Farbio, Ferrari, Fiat, Ford, Ginetta, Great Wall, Hillman, Holden, Honda, Hummer, Hyundai, Harley Davidson, Infiniti, Isuzu, Jaguar, Jeep, Jensen, KTM, Kia, Koenigsegg, Lada, Lamborghini, Lancia, Land Rover, Lexus, Leyland, Lincoln, Lister, Lotus, Lucky Dip, MG, MINI, Marcos, Marlin, Maserati, Maybach, Mazda, , McLaren, Mercedes-Benz, Mitsubishi, Morgan, Morris, Mosler, Nissan, Noble, Opel, Pagani, Panther, Peugeot, Pontiac, Porsche, Proton, Radical, Reliant, Renault, Riley, Rolls Royce, Rover, Saab, Seat, Shelby, Skoda, Smart Car, Spyker, Ssangyong, Subaru, Sunbeam, Suzuki, TVR, Talbot, Toyota, Triumph, Ultima, Vauxhall, Venturi, Volkswagen, Volvo, Westfield, Wiesmann, Wolseley
CAR IMPORT HONG KONG 
Hong Kong has been a location that our business has been exporting prestige cars to for many years. Our business has been supplying Right-Hand-Drive (RHD) export prestige cars to global buyers. Pricing is competitive and our orders come with rapid delivery times. The RHD prestige vehicles we supply can arrive into Hong Kong by fully insured air or sea freight. At all times we have an inventory of all the up and coming prestige models for import to Hong Kong. If you are searching for a Bentley import, Mercedes Benz import, Range Rover import or even a Porsche import, our company can handle everything for you for a quick and efficient Hong-Kong car import experience. Other prestige vehicle marques can be requested for export. We can also provide bespoke factory orders where you can choose your very own colours and specifications.
For Car export, please visit our Car Export page